It was all sunshine, clouds and rain in the span of 48 hours over the weekend. Living in New York has taught me to dress according to the weather, it's a longer list but I think I'll save that for another time.
Sun in the city
Summer streets 2018
I finally have one Saturday off that I can join in the fun! Unfortunately, I didn't enjoy the streets to the fullest as I got there pretty late.
It's nice to see New Yorkers out in the city, enjoying the sun and at the same time, working out (yes, I consider this a workout). Unfortunately for me, I do not know how to ride a bicycle so I get really envious every time I see people cycling around. I know, judge me all you want.
Union Square Greenmarket
Unknowingly, I ended up at Union Square and I absolutely love being here. Fruits, wine, plants, pastries, it's all there and just looking at them brightens up my day.
In previous post, I talked about visiting the lavender farm. Yes, it's the same one and they've got a stall at Union Square's Greenmarket. So much purple!
Cookies, muffins, scones, I can't resist them. Of course I was drawn to this stall (along with the 1378847873 pastries stalls) but thank goodness I managed to resist. I don't know about you but I find paying $3 for a plain croissant is pretty expensive. And a chocolate chip cookie for $2? Wholefoods is just opposite, I think I'd get some from there instead.
Alas, the sun had enough fun for the day.
Gloomy and rainy city
Comfy and chill place to hang out
I'm probably the last person to check out the Kellog's cafe in Union Square!
I went to check out the cafe but didn't actually sit and enjoy a bowl of cereal. No idea why I didn't make that decision to stay. At least it's in the city that I'm living in, there'll be a cereal day for me soon!
Catch a movie that you've been wanting to watch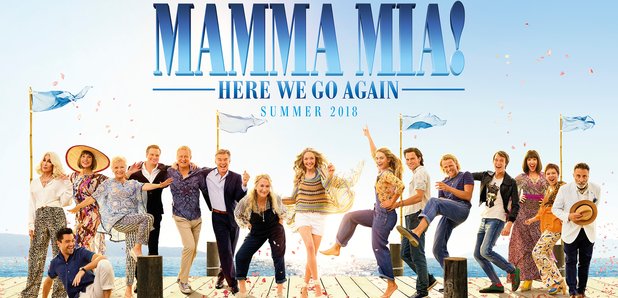 Can't believe the first movie came out 10 years ago! I loved the first movie so much and was so excited that there is a sequel. Though, I was heartbroken when I got to know Donna (Meryl Streep) passed but so touched that Sophie (Amanda Seyfried) is working hard to run the inn and to make her mom proud. I must say, the three dads are still so handsome after 10 years. The casts playing the younger version of them, especially Lily James is stunning! I enjoyed watching her on screen and oh gosh, the costumes are amazing! I've got some on my Pinterest board (and some non Mamma Mia 2 pins too), pretty sure I'll be pinning more!
And if you still have time,
Museums are always not a bad choice
My most recent museum trip is
There are a couple of ongoing exhibitions but my favorite would be The Decisive Moment by Henri Cartier-Bresson. The photographs that he took when he was in Asia (eg Singapore, Indonesia) makes me think of where I was from, it just feels so familiar. His travel adventures were shared through his photographs, one that was amazing to me was how he bore witness to Mahatma Ghandi's last days before his death to the funeral, the cremation and the scattering of ashes – read it here. A shot of a eunuch during the Communist revolution in China was beautifully taken too. There's just so many and I can't wait to read up more on his work.
"It's a question of concentration. Concentrate, think, watch, look, and hop, like this, you are ready. But you never know the apex of an event [before it happens]. So you're shooting, you say to yourself: "Yes, yes, maybe, yes."" – when asked how to define the moment he presses the button in an interview in 1973.
Food on a cool day?
I love soup base meals on a cool or rainy day and yes, hotpot is my number one choice. My go to hotpot place with my brother is 99 Favor Taste as it's not too far from our place.
A favorite place of mine is Hometown Hotpot in Manhattan. It has hints of Malaysian authentic flavors (check) and it's all-you-can-eat (double check). A similar wall art like the one in my picture is very popular in one part of Malaysia so being here just reminds me of the past 25 years living in Malaysia. How nostalgic.
Or if you like, you can always have a cold meal. Tried the watermelon ramen yet?
Tags:
manhattan
,
movie
,
museum
,
new york city
,
rain
,
summer
,
summer street
,
sun
,
union square